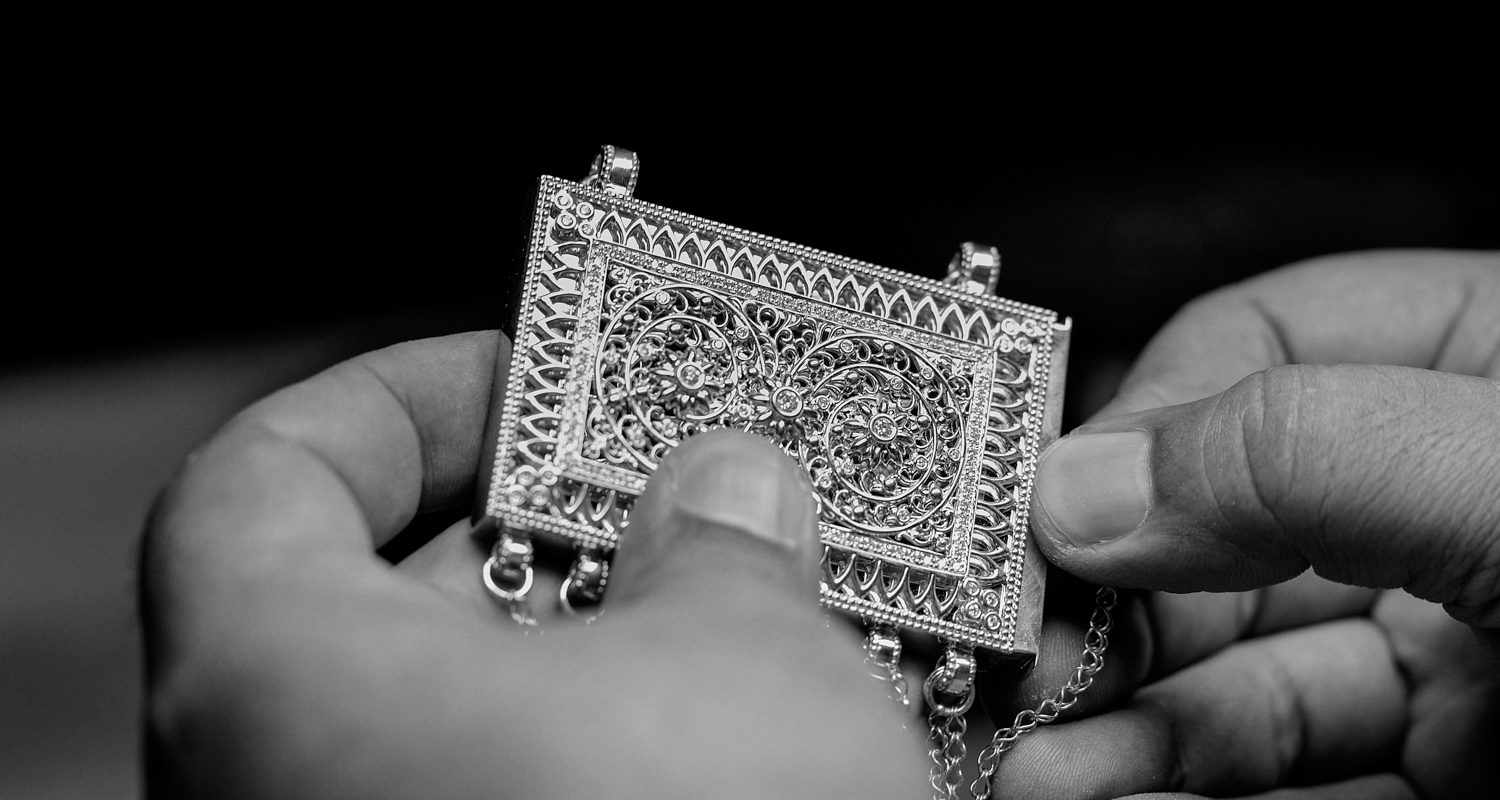 Bespoke service
BESPOKE
We help you chronicle your very own story by translating your imagination into custom jewellery and gifts.
YOUR OWN MASTERPIECE
Whether you're looking to create your very own masterpiece or add extra sparkle to an existing collection, we'd be happy to arrange a private consultation with one of our jewellery designers. The outcome will be a truly original Majliya creation that honours your wishes and is as individual in spirit as you are. Or speaks volumes to the lucky person you'd like to gift it to.
Book a design consultation at our showroom or over the phone today.
CONTACT US